Utah 4 Hour Elevator Safety Code Course 3
4

Hour Course
$

75.00
This class is designed for all elevator contractor and technician license types. Every significant change to the Chapters 8 and 90 and the Appendices of the 2010 edition of ASME A17.1-2010, the Safety Code for Elevators and Escalators, is covered, along with a look at some of the key changes to the 2013, 2016 and 2019 editions. The class provides a way for licensees to ensure their understanding of the Safety Code is up-to-date as well as providing an effective survey of some of the most commonly used requirements in the industry. The topics covered include:
Changes to A17.1-2010 Part 8 - General Requirements - changes that affect every elevator, with enhanced security, brand new engineering & suspension member test requirements, expanded earthquake protections, and revised maintenance record-keeping rules, repair, replacement & maintenance protocols, startup, maintenance & examination after shutdown and a discussion of critical changes to electric, hydraulic, and private elevator alteration requirements. This part of the class concludes by discussing the addition of seismic factors to inspections, emergency brake inspections, acceptance tests for new and altered installations, and periodic inspections and tests.Â
Changes to A17.1-2010 Part 9 - Referenced Standards, Appendices & Table N1.
Preview of Changes to the 2013, 2016 & 2019 editions of ASME A17.1, including anticipated changes to requirements on elastomeric buffers, earthquake devices and protections, car door replacement, signage rules, and variable speed controllers for escalators & moving walks.
Show Course ID: 0
Approved By:

Utah Division of Occupational and Professional Licensing
Instructor Bio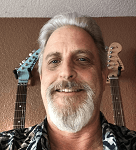 Darren DeJoy's code knowledge, skill with customer relations, and ability to find ideal solutions for code compliance at a reasonable cost has made him a leader in this field. His experience includes:
Helper for new construction and repair at S & N Elevator Company,
19 years with Westinghouse Elevator Corp. as elevator construction and repair mechanic as well as running a service route for many years.
Seven years with Minnesota Elevator Inc. as an Elevator Modernization Sales Engineer (where his co-workers dubbed him the "Elevator Code Guru," to recognize his expertise and willingness to help anyone who may have questions on elevator code).
Five years with All City Elevator, Inc., in modernization, new construction sales, consulting & project management.
Became a QEI and served as a State Elevator Inspector.
Member of 12-person Minnesota Elevator Advisory Committee during review and recommendations for adoption of ASME A17.1-2004-05 and 2010 Elevator Safety Code. He has also written some of the Minnesota provisions in Chapter 1307, the administrative rules that amend and adopt ASME A17.1.
Darren founded ESTEP (Elevator Safety Training for Emergency Personnel) in 2001 and continues to provides trainings he developed based on the ASME A17.4-1999 "Guide for Emergency Personnel"for firefighters and first responders in elevator rescue and the use of Phase I and Phase II fire recall throughout the state.
In 2009, Darren helped reassemble the "Elevator Association of Minnesota" and is currently the chairman of the EAM's code committee.
Beginning in 2018, Darren joined Elevator Technical Consulting, Inc., a Vertical Transportation Consulting firm established in 2014 based out of Minneapolis. Darren and Greg Gehring of Elevator TCI utilize their 80 years of combined experience to provide expertise and guidance for clients in almost all aspects of the industry.